I am often asked how I research cryptocurrency investments; both for existing coins and ICOs.
Of course, everyone is different and there can never be a 'right' or a 'wrong' way to research any type of investment. All I would say is do something rather than simply follow the crowd or jump on a soaring price. It's your money on the line, so keep it as safe as possible.
In short, my method of research is to gather as much information as possible, then form my own opinion based on all the facts I find. I know that some investments will turn out to be incredibly profitable, while others will lose money. However, as long as I carried out my research properly, I will maximise my chances of long-term profit.
So, here are some of the websites I use when researching cryptocurrency investments. If you have any URLs to add, please feel free to do so in the comments section at the bottom of the page.
---
1. CoinMarketCap
CoinMarketCap is where I track coin prices, both current and historical. There are a number of charts and rankings for all sorts of things including market capitalisation, trade volume, Bitcoin dominance and so on. It's also where I find out which exchanges have listed a particular coin that I'm interested in.
The app allows me to 'favourite' coins so that I can see those in a separate list with the percentage +/- for 1 hour, 24 hours and 7 days. Very handy for keeping up with my portfolio performance.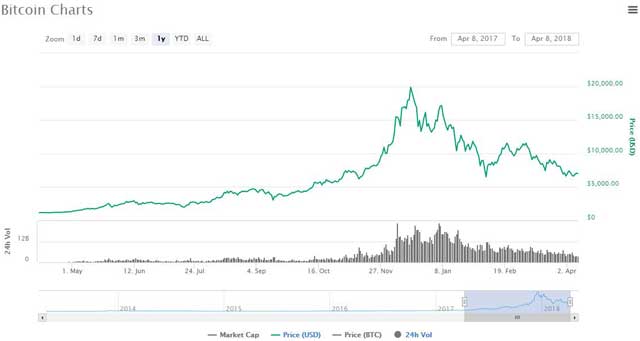 ---
2. Onchainfx
Onchainfx is a highly customisable data site which contains a huge amount of detail. At the time of writing there are only 65 cryptocurrency tokens listed, but that number is likely to rise over time and I may well switch over from coinmarketcap.com at some point.
What I find particularly useful on this site is the "all-time high" (ATH) data. I can see the all-time high in $US, how many days ago that was and the percentage drop since. With my aim of buying low and selling high, the last thing I want to do is buy at a premium price. I can also view the age of any cryptocurrency, another useful piece of information.

---
3. Tradingview
If you're into technical analysis and charting, Tradingview is a fantastic resource. When I need to dig deeper than the information provided at the first two sites, this I where I turn. You can look up a huge number of cryptocurrency prices (at various exchanges) and analyse price history over time. You can also add various indicators, add lines, set alerts and even publish your ideas for others to read.
It might be a bit much for novice investors, but well worth exploring if you want to invest based on technical indicators.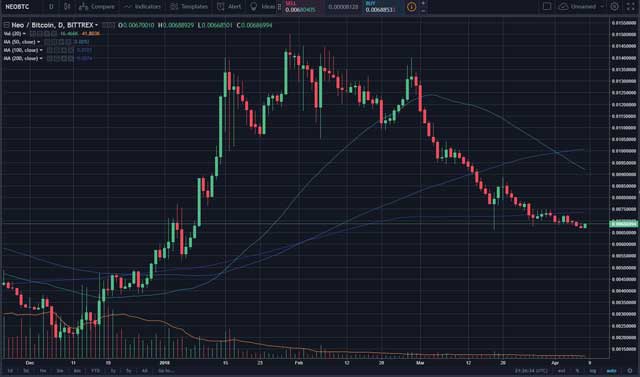 ---
4. CoinMarketCal
This is a fantastic tool and one to bookmark for sure. It's a calendar on which events can be added by anyone, then verified by others. If you're wondering why a coin has spiked in price (or you're wondering when the next spike could occur) CoinMarketCal will often have the answer.
In the early days of NEO (then Antshares) I used this site a lot to keep up to date with developments. For one thing, much of the news was in Chinese and I couldn't read it even if I could find it!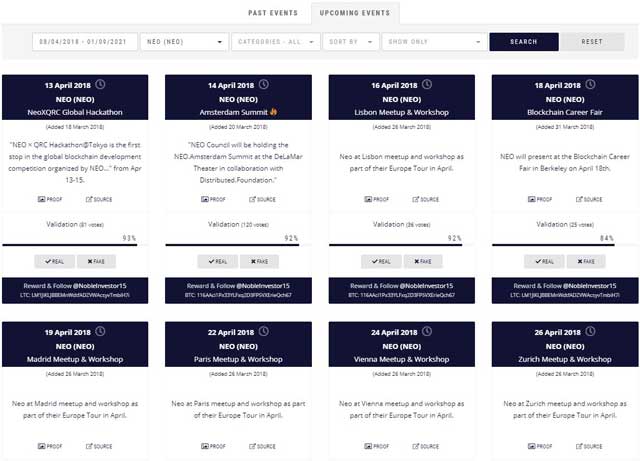 ---
5. Google News
Don't forget Google! If you're looking for news about a particular coin – or the market in general – click the "news" tab on Google and you will get a bunch of articles to read. If you only want to read very recent articles, click on "tools" and choose which time period you want.
Be aware that many websites will write articles around the same story, simply adding a bit of their own text. When Jamie Dimon says something nasty about Bitcoin, for example, his one quote generates a lot of articles. An entire page of Google News results may be based on this one quote, so When you're looking for differing opinions you often have to dig a bit deeper.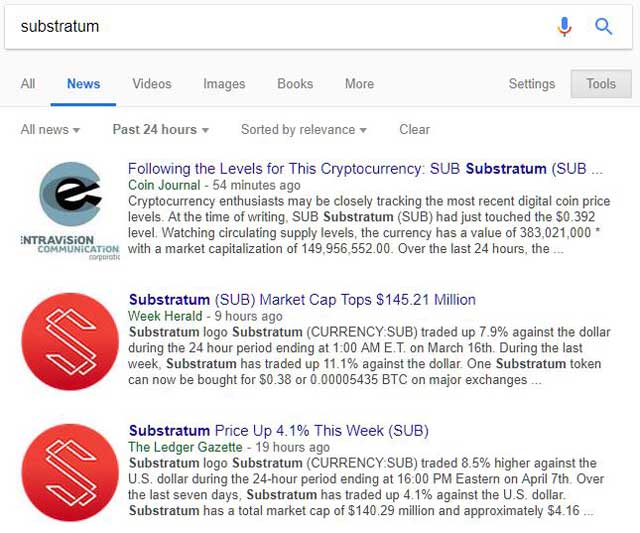 ---
6. YouTube
Just like most forums, there's a huge amount of useless content on YouTube and you have to trawl through the rubble in order to find the diamonds. You can find yourself sitting through a ten minute video of some guy telling you to buy a certain coin, how it's going to go to the moon and how you're going to buy a Lamborghini next week if you get in today. But what these videos usually lack is any sort of reasoning (or even the most basic information!). I'm not going to trust an opinion unless I know what it's actually based on.
I really like Nicholas Merten's analysis on the Datadash channel. He uses Tradingview for technical analysis and explains exactly why he thinks that prices are likely to go up or down in the near future. He also talks about various cryptocurrency projects in greater detail and uploads interviews with key people in the industry.
I also watch a number of Crypto Bobby's videos, though mainly to get an overall perspective on the market rather than individual projects. Bobby doesn't dig into as much technical detail, but offers his own opinion which is what I'm interested in.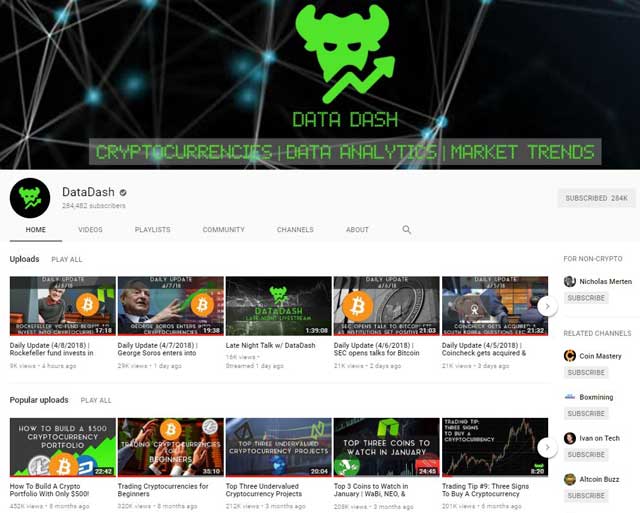 ---
Share Your Favourites!
I have shared a number of my favourite cryptocurrency research resources in this article.
I'm sure that there are some gems out there that I haven't discovered yet, so please let me know your favourites in the comments below.